Un-useless

This identity system is for use in a fictional exhibition showcasing objects from various designers and artists that subvert the utilitarian uses and social relevance of everyday objects.
Promotional elements for the exhibition as well as an identity was developed. The exhibition title is inspired from an interview with original Chindogu artist Kenji Kawakami in which he describes his inventions as 'un-useless'. The sound as well as the grammatical formation of the word is an ideal indicator for the absurdity of these inventions and encapsulates the retaliation of conformity found in the objects included in the exhibition.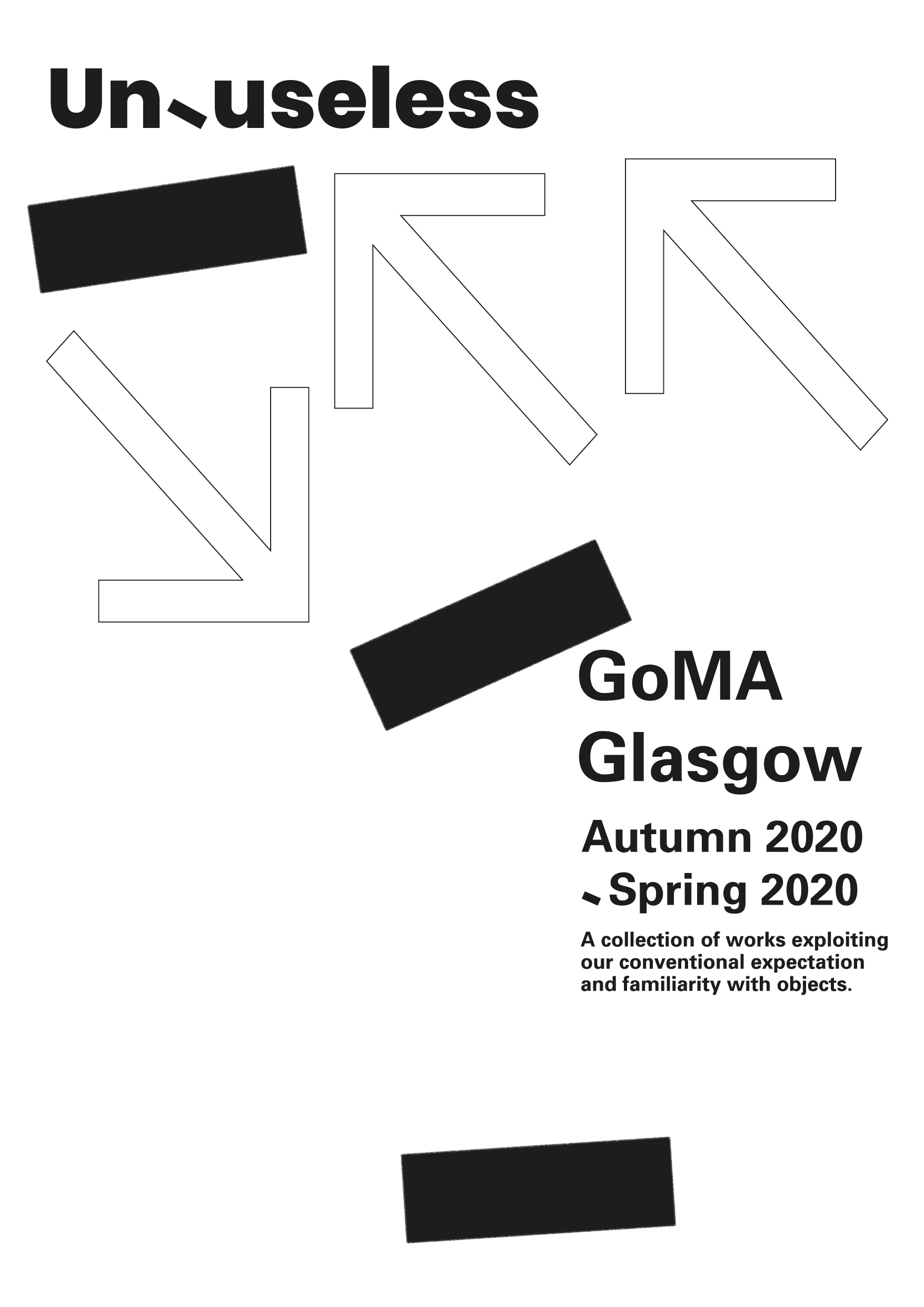 A set of site specific vinyl signage was developed to be implemented as part of the exhibition. Inspired by Otl Aicher's signage system, shapes, objects and figures found in commonplace signage was employed in order to subvert their place in the environment, encouraging an ironic playfulness prompting the viewer to look again. The use of the Univers typeface offered a utilitarian and commonplace type to further subvert. To experiment with this concept, matte black vinyl was used to create the signage elements and strategically placed amongst an existing live exhibition at the Glasgow School of Art. The examples reflected the environment they were to be placed in and responded in an unconventional way.